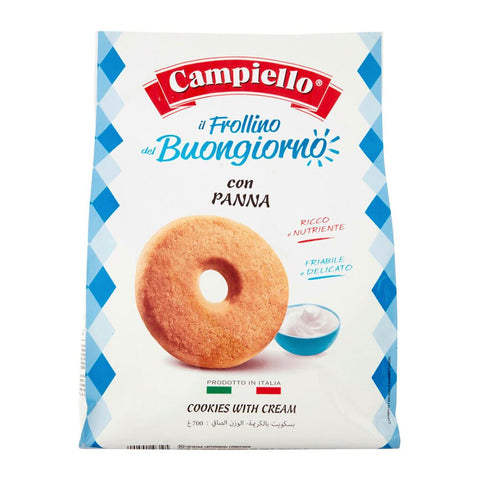 Campiello
Cream Biscuit 700g - Campiello
Il Frollino del Buongiorno with Cream
Il Frollino del Buongiorno is the favourite breakfast of adults and children, thanks to the delicate shortcrust pastry and fresh cream! Wheat flour and quality artisan ingredients, without palm oil, for a nutritional, incomparable breakfast!
INGREDIENTS
Wheat flour, sunflower oil, sugar, 2% cream, butter, eggs, glucose syrup, salt, leavening agents: sodium hydrogen carbonate, ammonium hydrogen carbonate; natural flavouring (milk). It may contain traces of soya, nuts.