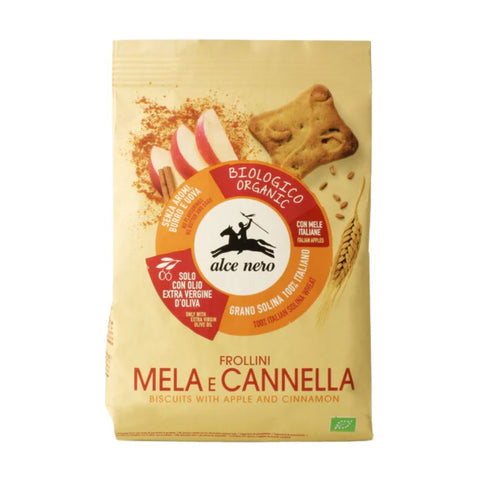 Alce Nero
Organic Apple and Cinnamon Biscuits 250g
Alce Nero organic apple and cinnamon biscuits are made using Italian Solina soft wheat flour, an ancient wheat variety with earliest evidence of its cultivation dating back to the early 16th century. It was used by the famous geneticist Nazareno Strampelli for numerous crosses with other varieties. The highly developed root system of this plant enables the grain to reach deeper soil layers.
The dough mix of this biscuit, free from eggs and butter, is made using extra virgin olive oil which ensures a perfect, crumbly texture, while the cinnamon and diced apple add to its deliciousness, making it perfect for breakfast.
INGREDIENTS
"Solina" wheat flour* (57%), extra virgin olive oil* (15%), cane sugar*, diced apple* (7%), apple purèe* (5%), powdered skimmed milk *, raising agents (ammonium carbonates, sodium carbonates), cinnamon* (0.2%). *Organic.