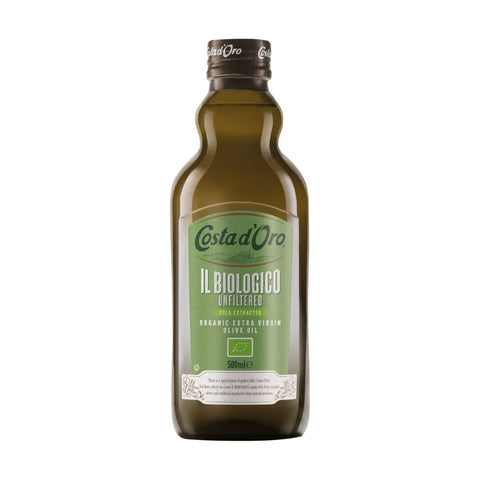 Costa d'Oro
Organic Unfiltered EVOO 500ml - Costa d'Oro
The Organic Costa d'Oro is the extra virgin olive oil produced according to the methods of the organic supply chain, cold-pressed in the harvesting areas and unfiltered. Bring the intact taste and purity of nature to the table.
An oil that is characterized by the freshness of the aroma and the delicacy of the perfume. A medium-light, fragrant and fresh fruity taste in which bitter and spicy are contained, leaving room for hints of fresh grass, almond and vanilla notes.
The most congenial choice for those who prefer naturalness in every dish.