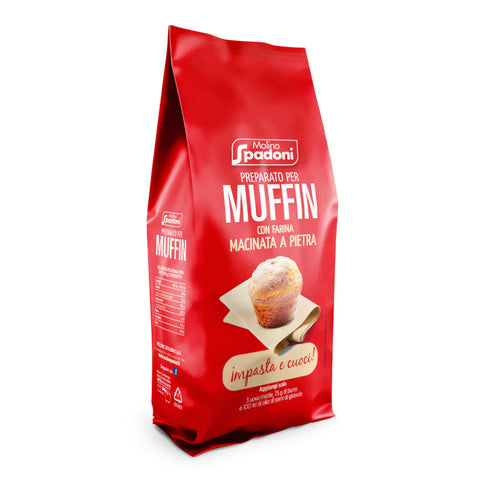 Molino Spadoni
Ready Mix for Muffin 400g - Molino Spadoni
A well-balanced mix specially created to easily and quickly make soft, tasty muffins to top with chocolate chips or jam, made with stone-ground type 1 flour.
Ingredients:
Stone-ground soft WHEAT flour – type "1" (54.2%), sugar, rice flour, leavening agents: acid sodium pyrophosphate, sodium bicarbonate; salt, flavours.
May contain SOYBEANS, MUSTARD, LUPIN, SESAME and MILK.