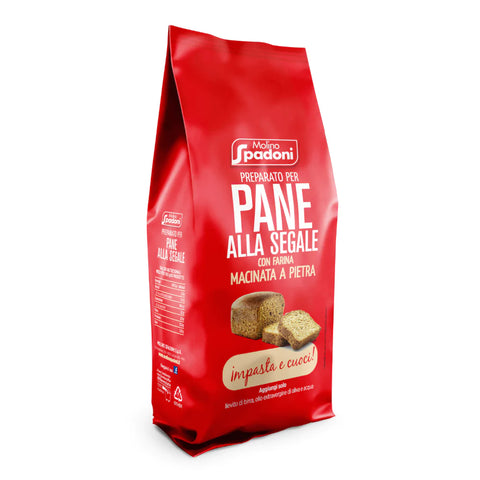 Molino Spadoni
Ready Mix for Rye Bread 500g - Molino Spadoni
This Rye Bread Mix is very well-balanced, and specifically created to easily and quickly make sour but aromatic rye bread. Created from stone-ground flour – type 1, it only requires the addition of fresh yeast and extra-virgin olive oil to make rustic bread.
Ingredients:
Stone-ground soft WHEAT flour – type "1" (67.8%), RYE flour (25%), sunflower seeds, flax seeds, iodized salt, SESAME seeds, BARLEY malt flour, cane sugar, emulsifying agent: SOY lecithin, antioxidant: ascorbic acid, enzymes.
May contain MILK, MUSTARD, LUPIN.