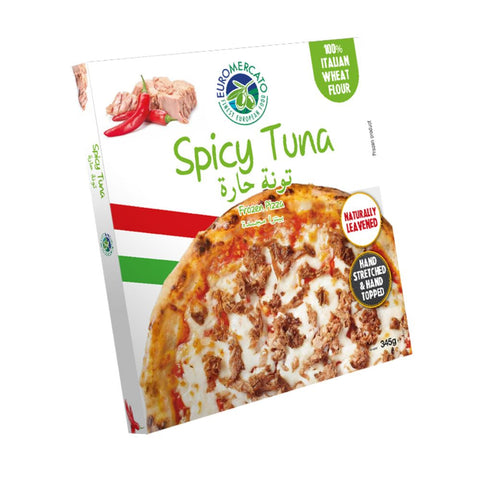 Euromercato
Spicy Tuna Pizza 345g - Euromercato
Our spiced tuna pizza recipe is an Italian classic! Topped with tuna, tomato puree and aromatic herbs and spices. It's simply delicious as an appetizer to serve to your family and friends.
Cooking instructions:
Pre-heat the oven for 200-220 degree celcius
Defrost the Pizza for 8-10 mins.
Put the pizza inside the oven and cook for 6-8 mins.
Make sure the cheese has melted!
Enjoy!