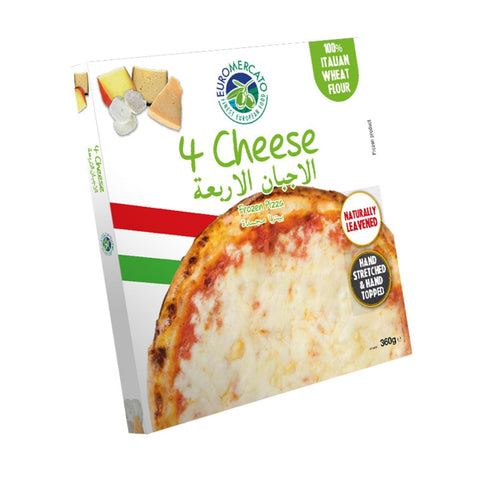 Euromercato
4 Cheese Pizza 360g - Euromercato
The pizza prepared for you with quality ingredients. A great combination of flavors that will please anyone's palate! Premium quality 100% whole wheat crust topped with sauce made from tomato puree and aromatic herbs and spices. Topped with mozarella cheese, edam cheese, gouda cheese, and hard grated cheese. A traditional Italian pizza made for a perfect meal!
Cooking instructions:
Pre-heat the oven for 200-220 degree celcius
Defrost the Pizza for 8-10 mins.
Put the pizza inside the oven and cook for 6-8 mins.
Make sure the cheese has melted
Enjoy!