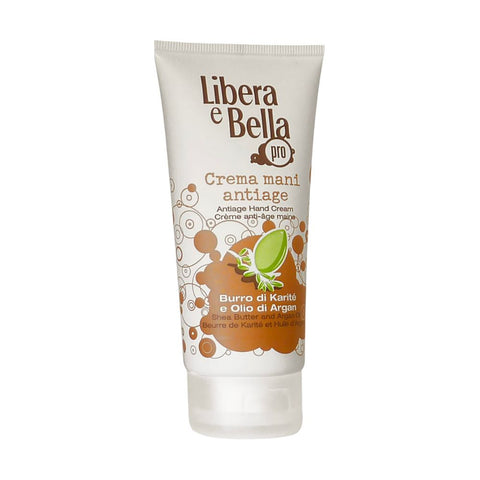 Libera e Bella
Anti-age Hand Cream 100ml - Libera e Bella
Nourishes and protects dry handsm preventing signs of aging.
Thanks to the emollient action of Shea Butter and Argan Oil, hands find their comfort.
Nourishment in your hand
Light texture hand cream. They give moisture without greasy effect.
Argan Oil in cosmetics is mainly used for its emollient, moisturizing and antioxidant properties.
One of its most appreciated qualities is to hydrate deeply without greasy, therefore it is used as a natural remedy moisturizing the skin with anti aging effect.