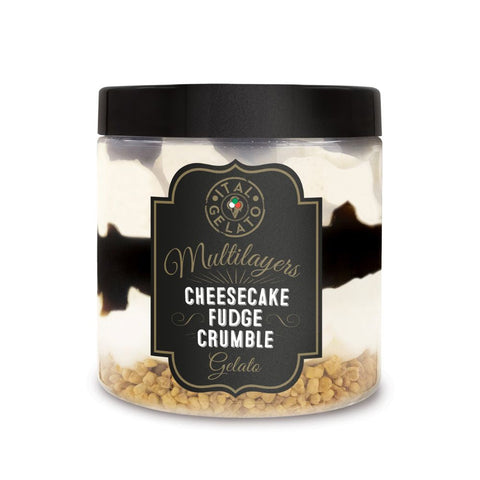 Italgelato
Cheesecake Fudge Crumble Gelato 370g
What flavor inspires your mood?
Let your creativity loose and choose pleasurable indulgence? layer after layer.
Mix soft gelato, crunch and sauces for spoons of fun time after time.
Italgelato offers a selection of the best Italian desserts in line with tradition, enriched by a personal touch to delight even the most demanding palates.