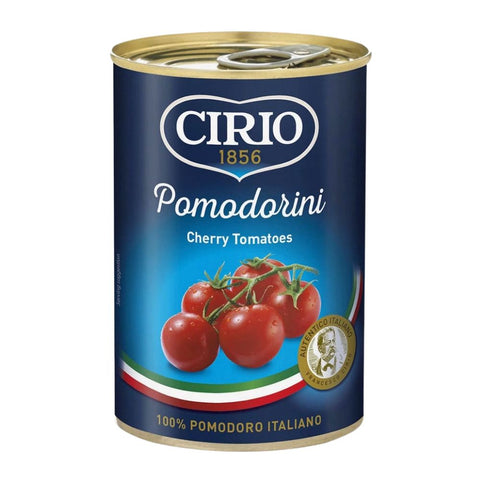 Cirio
Cherry Tomatoes in Tin Can 400g
Pomodorini, Whole cherry tomatoes. Irresistibly sweet and intense in flavour, Cirio cherry tomatoes are aromatic and distinctive. Ripened in the hot and dry climate of Southern Italy, they are picked and canned in our rich tomato juice to preserve their natural and unmistakable taste.
WHY CHERRY TOMATOES?
Ideal for a range of tomato recipes or simply to add a touch of creativity to dishes that require short cooking times.
INGREDIENTS
Cherry tomatoes, tomato juice, acidity regulator: citric acid