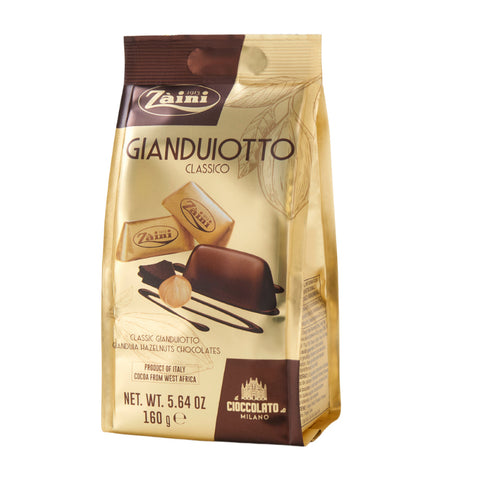 Zaini
Gianduiotti 160g
Irresistible Zaini chocolates assortment!
Cremini and Gianduiotti embody the tradition of Italian chocolatier art, which Zaini has been interpreting with its recipe for over a hundred years.
The dark Gianduiotto and Cremino are just some of the classics of the rich praline assortment, where the chocolate shell contains many different flavors, exquisitely combined.