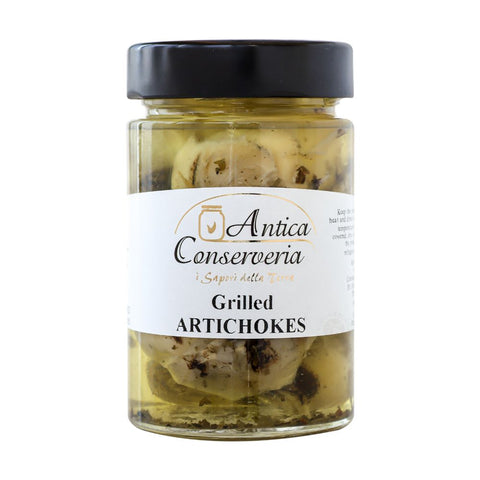 Antica Conserveria
Grilled Whole Artichokes 212ml
Whole artichokes preserved with sunflower oil with an aroma of mint and garlic. Serve as an antipasto. Good for stuffings and oven baked and pasta dishes.
Sit at the table with these delectable antipasti from Antica Conserveria.
Appetizing fingers food for your aperitifs, delicious main courses like meat and fish. The combination of flavors and textures engages all aspects of our taste, from sweet to salty to sour to bitter to umami.