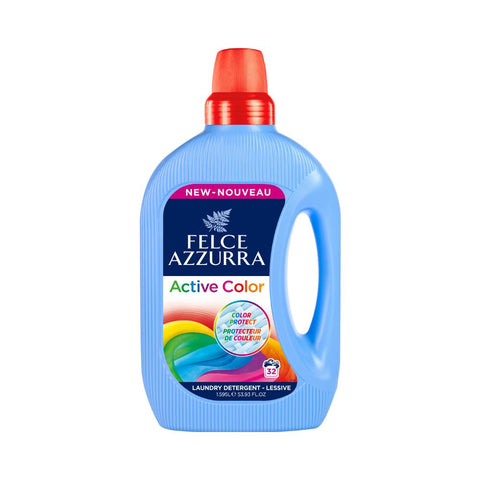 FELCE AZZURRA IL BIANCO
Liquid Laundry Detergent Active Color 1.6L
A floral heart of geranium and cyclamen with green and citrus notes for a joyful fragrance like an explosion of colour.
Head, the first perceived notes : Cyclamen, Lavender, Aldehyde Notes
Heart, the character of the essence : Geranium, Jasmine, Galbanum
Fondo, the trail of the perfume : Balsam, Amber, Coumarin
Felce Azzurra , synonymous with Italian experience and tradition, has specifically designed the new Active Color detergent for colored garments, which protects the colors by preventing them from being transferred from one garment to another and keeps them bright and vibrant . Furthermore, thanks to its concentrated formula rich in enzymes, it removes stains and dirt even at low temperatures.