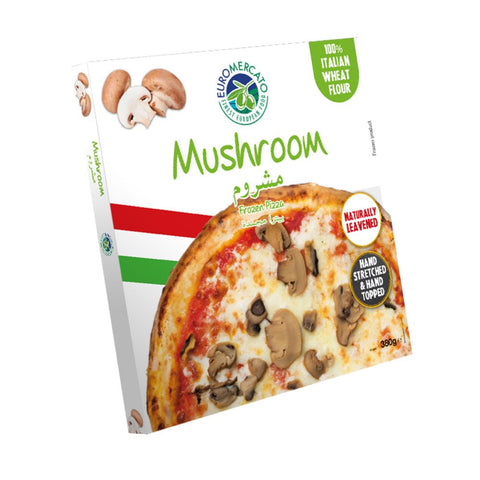 Euromercato
Mushroom Pizza 380g - Euromercato
Our Mushroom pizza perfectly balances flavor and texture, using a unique blend of mushrooms, mozzarella cheese, tomato puree and aromatic herbs and spices!
Cooking instructions:
Pre-heat the oven for 200-220 degree celcius
Defrost the Pizza for 8-10 mins.
Put the pizza inside the oven and cook for 6-8 mins.
Make sure the cheese has melted!
Enjoy!