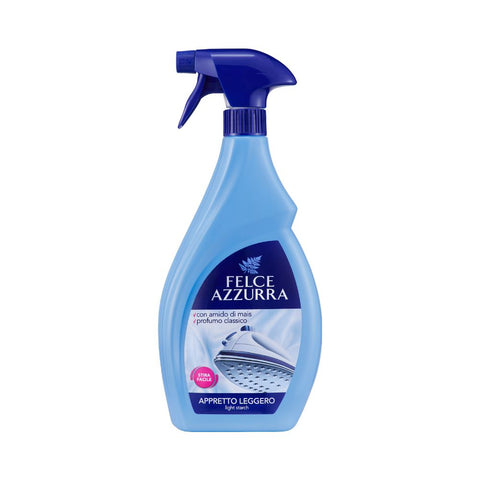 Cura Casa
Felce Azzurra Iron Starch Spray 750ml
Unique, unmistakable perfume, composed of more than 100 ingredients from all over the world , it is still a secret heritage of the Paglieri family, contained in a precious notebook that is handed down from generation to generation.
The light perfuming starch, thanks to its corn starch formula , gives all laundry a light and natural starch, revitalizing the fabrics and giving a fragrant freshness to your garments.
Penetrating deeply into the fibres, it makes ironing quick and easy, even for the most difficult garments.