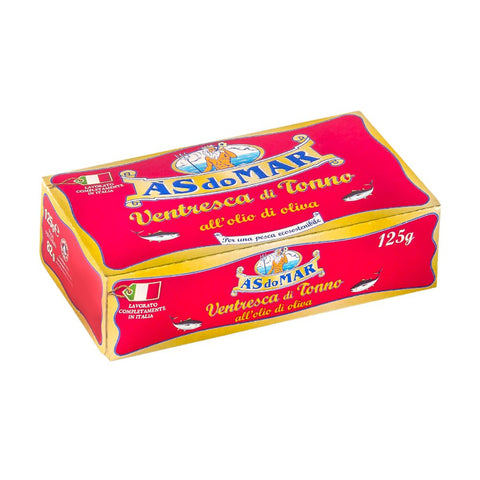 Asdomar
Tuna Belly In Olive Oil 125g - Asdomar
Ventresca from the Italian word "ventre" (belly), is the most tender and delectable part of the tuna. Truly in a category of its own Ventresca has a delicate, buttery, silky texture which is rich, complex flavor and will blow you away. Italian excellence guaranteed by a strict quality control, the selection of the finest fish, a wise cutting and cleaning technique with artisanal methods. A tradition that has perfected, through the time, products of impeccable quality.
No preservatives or additives. Canned in pure olive oil to complement the perfectly retained natural flavor. NON-GMO.
Enjoy with a crusty bread, topped upon a light and refreshing salad or your favorite quinoa dish.